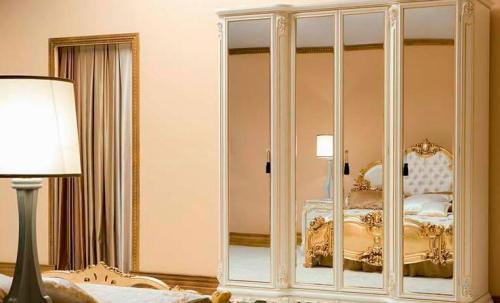 Wardrobe companies must rely on high-quality dealer resources to open up the market. Even in a sense, the integration and application of distributor resources can directly affect the development of the company itself. This is especially true for small and medium-sized wardrobe companies. However, even if the wardrobe companies attach great importance to dealer resources, but also inevitably the loss of dealer resources.

There is a reason for the loss of dealer resources

In the actual market development process, many closet companies did make the development, selection, and adjustment of dealers an important daily task. However, the actual result was that many mature wardrobe products companies gradually lost their initial help. It lays down a number of important high-quality distributor resources for "Jiangshan". In addition to the reasons for dealers' own transformation and other reasons, wardrobe companies must pay more attention to finding reasons from themselves.

Wardrobe market sales increase

In recent years, due to the increasingly fierce competition in the closet market and the slow sales of the overall market, the pressure for companies to achieve sales tasks has gradually increased, and the pressure for distributors to complete sales tasks has naturally increased. In the face of huge market pressure, if the wardrobe companies did not choose to calm down and dealers carefully analyze the reasons for market changes, and then find solutions from the aspects of products, channels, promotions, etc., but choose blindly through the addition of dealers to complete the performance, If a distributor fails to achieve results, it will add new dealers to make up for it, and even the phenomenon of newly opened dealers facing the old dealers.

Blindly Adding Distributors Has Hidden Trouble

Such blind addition of dealers will undoubtedly lead to an excessive number of dealers in the regional closet market, unclear distribution of distributors in various areas, frequent occurrence of defective goods, frequent friction between new and old dealers, and old distributors. The conflict between offices has become increasingly fierce. Short-term sales growth has left the wardrobe companies with huge market risks.

Although the addition of dealers is indeed a fast way to increase sales, wardrobe dealership setup and layout is a systematic planning process. In which areas are set, how many are set, what types of dealers are set up... The wardrobe companies must be on the market. The status quo can be carried out on the basis of detailed analysis. It is necessary to comprehensively consider whether there are blank areas in the existing market, whether the existing distributors can fully cover the distribution areas, whether the existing distributors can fully cover all types of channels, and so on. factor. The blind increase in dealerships has brought about a rapid increase in sales in the short term, but this "drinking and thirst-quenching" approach will eventually only lead to complete loss of control of the channel.
Product Name:

Water Decoloring Agent

Solid Content:

50%~55%

Component:

Dicyandiamide-formaldehyde Resin

Other Names:

Decolorant;
Color Removal Agent;
Dicyandiamide-formaldehyde Resin Flocculant

Certificates:

ISO, SGS,BV

Service:

Trade Assurance protection for quality, shipment, payment
| | |
| --- | --- |
| Item | water decoloring agent |
| Appearance | colorless or light-color sticky liquid |
| Dynamic viscosity (cps,20°C) | 50-500 |
| pH (30% water solution) | 2.5~5.0 |
| Solid content % ≥ | 50 |
| Note: | our product can be made upon your special request. |
1. It is mainly used for waste water treatment for textile, printing, dyeing, paper-making, mining, ink, and so on.
2. It can be used for color removal treatment for high-colority waste water from dyestuffs plants. It is suitable to treat waste water with activated, acidic and disperse dyestuffs.



Application Method



1.The product shall be diluted with 10-40 times water and then dosed into the waste water directly. After being mixed for several minutes, it can be precipitated or air-floated to become clear water.
2. The pH value of the waste water should be adjusted to 6-10 for better result.
3. When the colority and CODcr are relatively high, it can be used with the help of polyaluminum chloride, but not mixed together. In this way, the treatment cost can be lower. Whether polyaluminum chloride is used earlier or afterwards depends on the flocculation test and the treatment process.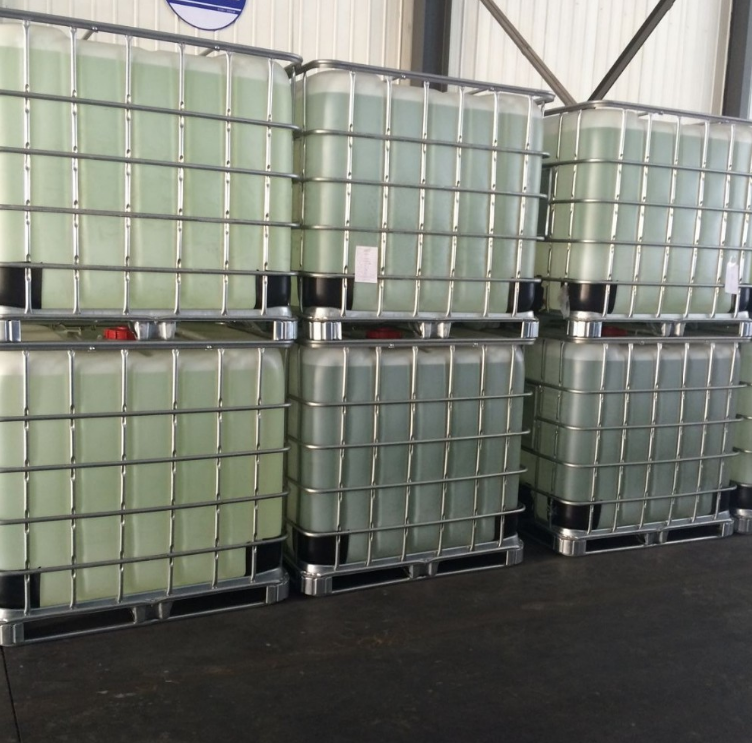 Decolorizing Agent,Effective Decolorizing Agent,Waste Water Decoloring Agent,Water Decolorizing Agent

Shandong Tiancheng Chemical Co., Ltd. , https://www.akdchemical.nl
September 26, 2019