HS Code: 1302391200





CAS No.:            9005-38-3                                                                Application:        Textile Dyeing Industry                                     

Other Names:   alginate, sodium alginate                                     Function:            thickener                            

MF:                      C5H7O4COONa                                                     Keywords:           sodium alginate ,alginic gum

Place of Origin: Â Shandong, China (Mainland) Â  Â  Â  Â  Â  Â  Â  Â  Â  Â  Â  Â  Â  Â  Â Certification: Â  Â  Â  Â SGS

Type:                  Reactive Dye                                                            Appearance:        Powder

Usage:              Leather Dyestuffs, Paint Dyestuffs,                      Color:                    Light Brown
                           Paper Dyestuffs, Plastic Dyestuffs,                      
                           Textile Dyestuffs                                                        Grade:                  textile grade

Brand Name: Â  Â  Â  LOTUSEA Â  Â  Â  Â  Â  Â  Â  Â  Â  Â  Â  Â  Â  Â  Â  Â  Â  Â  Â  Â  Â  Â  Â  Â  Â  Â  Â  Â  Â  Â  Â Product name: Â  Â  sodium alginate







LOTUSEA sodium alginate has excellent quality and experities due to our unparalled production contion and management system.


 Product Specifications:
Sodium alginate

PH

CU

CM
Moisture
%
Water insoluble
%
Ash
%
MESH
Industrial grade(JUSDI standard)
 
6.5-7.5
≤0.1
≥4.5
≤14
≤0.2
22-24
30-100
Industrial grade
(national universal standard)
6.5-7.5
≤0.3
≥3.0
≤15
≤0.6
22-24
30-40


APPLICATIONS:

Industrial grade sodium alginate is mainly used for the preparation of reactive printing paste of many textiles such as pure cotton, real silk,

wool, etc., and at the same time as thickener, stabilizer and emulsifier it has widespread application in the fields including paper making,

casting, etc. 


PRODUCT FEATURES:

product pictures: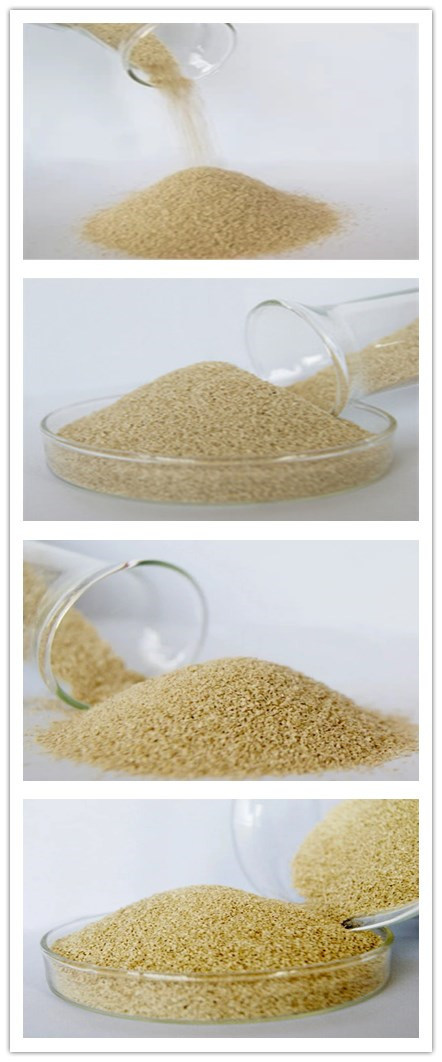 Our textile grade Sodium alginate with the brand of Lotusea has three major features that are better than other paste materials.        
 

1. The pulp rate of color paste is extremely high and rheology, printing permeability, printing uniformity and hygroscopicity are all excellent; and
the paste film formed on the textile is soft and firm and the desizing will be easy even after going through baking.

2. The color paste has very strong permeability and uniformity, which can make reactive dyes very easily attach to the textile fibers, while the
paste itself does not react with the reactive dyes, and therefore it will not affect the printing process of the reactive dyes and the textile fibers,
completely avoiding the attachment of reacted color paste on the textile fibers which gives a hand feel of hardness, embrittlement, and
bad color.

3. The pattern color printed by the color paste is very fresh, with clear and bright outline and pattern, high color yield and good hand feel, and
the dyed textile is soft and elastic.

Choice of Lotusea sodium alginate can make your dyed and printed goods easily upgraded, and it is the most ideal partner of reactive dyes
and disperses dyes.

 

Packing and Delivery: 
 

 

25kgs/ bag ,40bags / pallet  1*20' container: 22-24 tons ,880-960bags Customerized Packing is available.

 

7-10days after receiving the LC /Â TT

                                

RAW MATERIALS:


We arrange professionary stuffs in  the city  to produce raw materials city to purchase the best Chinese kelp.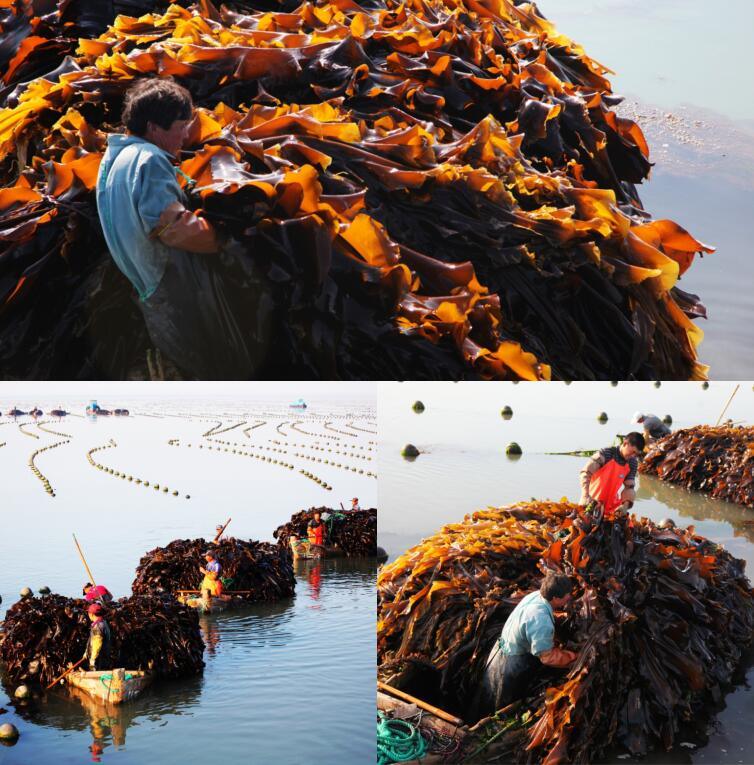 Qingdao Jiashidi Seaweed Co.,Ltd, was founded in 2002,and it has served as the international trade headquarter of Wulian Senzhilin

seaweed Co.,Ltd, specializing in sodium alginate of textile grade,Since the establishment of the company,It has kept a foothold of high quality

in domestic market and expanded foreign market actively.Relying on product with high quality, sound reputation and technical guidance and 

after-sale service from excellent sales team and senior technicians, our products have been remotely sold to many countries and regions in 

the Middle East, Europe nad America, Asia, etc, winning favorable comment and great popularity among vast clients.

Factory Advantage: Â 

1. Pretreatment
We have enough water with low costs,wash kelp to remove the impurity and glycine to guarantee purity and fluidity.

2.Filter
We use 48-75um filter screen to filter which guarantee the product purity without any damage. 

3. Neutralization
Twice alginic acid react with sodium carbonate to get sodium alginate,2HAlg+Na2CO3--2NaAlg+CO2+H20

4. Low price: 
Advanced equipments, low cost guarantee the low price. Competitive price advantage.

5. Customized:Â 
Many kinds of sodium alginate series, which can be customized according to customer needs.

6. Stable quality:Â 
Strict testing procedures and advanced testing equipment to ensure the stability of product quality.

7. High reputation: 
We provide stable quality, favorable price, our sales rank Top 2 in Bangladesh, gaining customers' trust and brand recognition.


OUR SERVIC

Pre-sale service
1.We have full stock and can deliver within short time.
2.Good Quality +Â Factory Price +Â Quick Response +Â Reliable Service, is what we are trying best to offer you.
3.All of our products are produced by our professional workman and we have our high-work-effect foreign trade team, you can totally believe our service.   

After you choose:
1. We will count cheapest shipping cost and make invoice to you at once.
2. Check quality again, then send out to you at 1-2 working day after your payment
3. Email you the tracking no., and help to chase the parcels until it arrive you. 

After-sale service
1.We are very glad that customers give us some suggestion for price and products.
2.If you have any question,please contact us freely by E-mail or Telephone.
3.We have excellent and professional technicians help you to resove any problems during applicaion.

FQA

1.Are you trading company or manufacturer ?

We are among the manufacturers which produce good quality sodium alginate  earliestly in China, our  sales company was founded in Qingdao, with our factory in Wulian, Rizhao city, passed the third party certified of SGS. Welcome to visit our company and  factory in any time.


2.Can you provide the free sample ?

Yes, we can supply all kinds of  sample and sent to you  after confirmed.

3.What's your MOQ, delivery time for 20'container and loading quantity ?

MOQ:1ton 

Delivery time for 20'container:10days after received the deposite.

Loading quantity of 20'container:22tons ,880bags .

4.Can the customer use his own packing and shipping mark?

We have our own shipping mark and our brand is Lotusea. Also we accept your own shipping mark, and we'll custom it completely according to your requirements.

Contact us: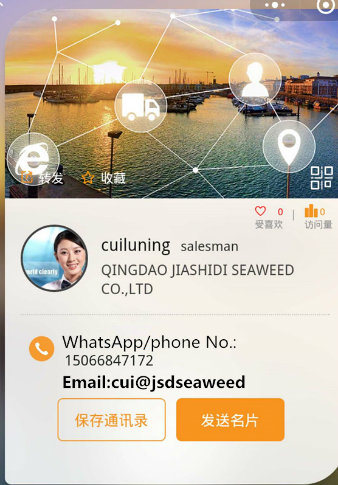 Precision Aspheric Lenses are designed to focus light while eliminating spherical aberration from divergent light sources in applications including focusing the output of a laser diode. Aspheric lenses can increase the numerical aperture of a lens while minimizing system aberrations. Aspheric lenses may also reduce the number of elements needed in a multi-element system. Aspheric lenses can reduce overall system weight while providing advantages such as increasing throughput or simplifying assembly.

Convex Aspheric elements are used to reduce aberrations, apheric lens is ideal for light collection, projection, illumination, detection, and condensing applications.


VIS coating option provides less than 1.5% reflection from 425 – 675nm. NIR coating option provides less than 1.5% reflection from 600 – 1050nm. Contact us for volume pricing of the custom aspheric lenses.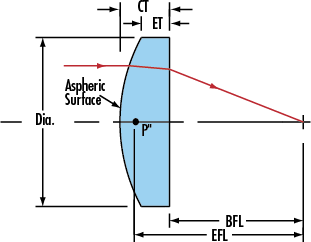 Specification of our Aspheric lenses:
| | |
| --- | --- |
| Machining scope | φ5-200mm+0/-0.2 |
| Material | All kinds of optical glass and infrared materials aspheric(silicon,germanium,crystals etc.) |
| The face accuracy | P-V<0.3 muon m |
| Surface quality | 20/10-40/20 |
| Production capacity | 2000 pieces per month |



Custom Aspheric Lenses,Specialty Aspheric Lens,Aspheric Cylindrical Lens,Molded Aspheric Lenses

China Star Optics Technology Co.,Ltd. , https://www.csoptlens.com
October 16, 2021